INFLUENCE OF SOCIAL MEDIA ON NURSING STUDENTS' ACADEMIC PERFORMANCE
Keywords:
Nursing Students, Social Media, Academic Performance, English Proficiency
Abstract
Introduction: Since the formation of social networking sites, social media usage has got popularity among people. The use of social media is more common in young aged people especially among students. Nursing students also use social media in their daily routine. The use of social media must have some influence on academic performance of nursing students. Methods: Cross-sectional descriptive research design was used to conduct the study. Sample of (n=279) was taken from two nursing institutes by using convenient sampling. 5 point likert scale base self-administered questionnaire was used for the collection of data. Data was analyzed by using SPSS version 21. Results: The results of this study shows that most of the nursing students (84.9%) are regular daily users of social media, among them most of the nursing students (57%) doesn't consider social media bad toward the study practice as they responded that they have not experienced any disturbance in their study routines due to use of social media instead most of nursing students (70%) reported that social media usage has positively affected their academic performance. Conclusions: Students don't consider that social media is putting negative influence on their studies instead they consider that social media is good for the students and use of social media should be promoted because this enables them to interact with peers and teachers which improves their academic performances. Student also use social media to stay updated and they even visit social media when they are not intended to do.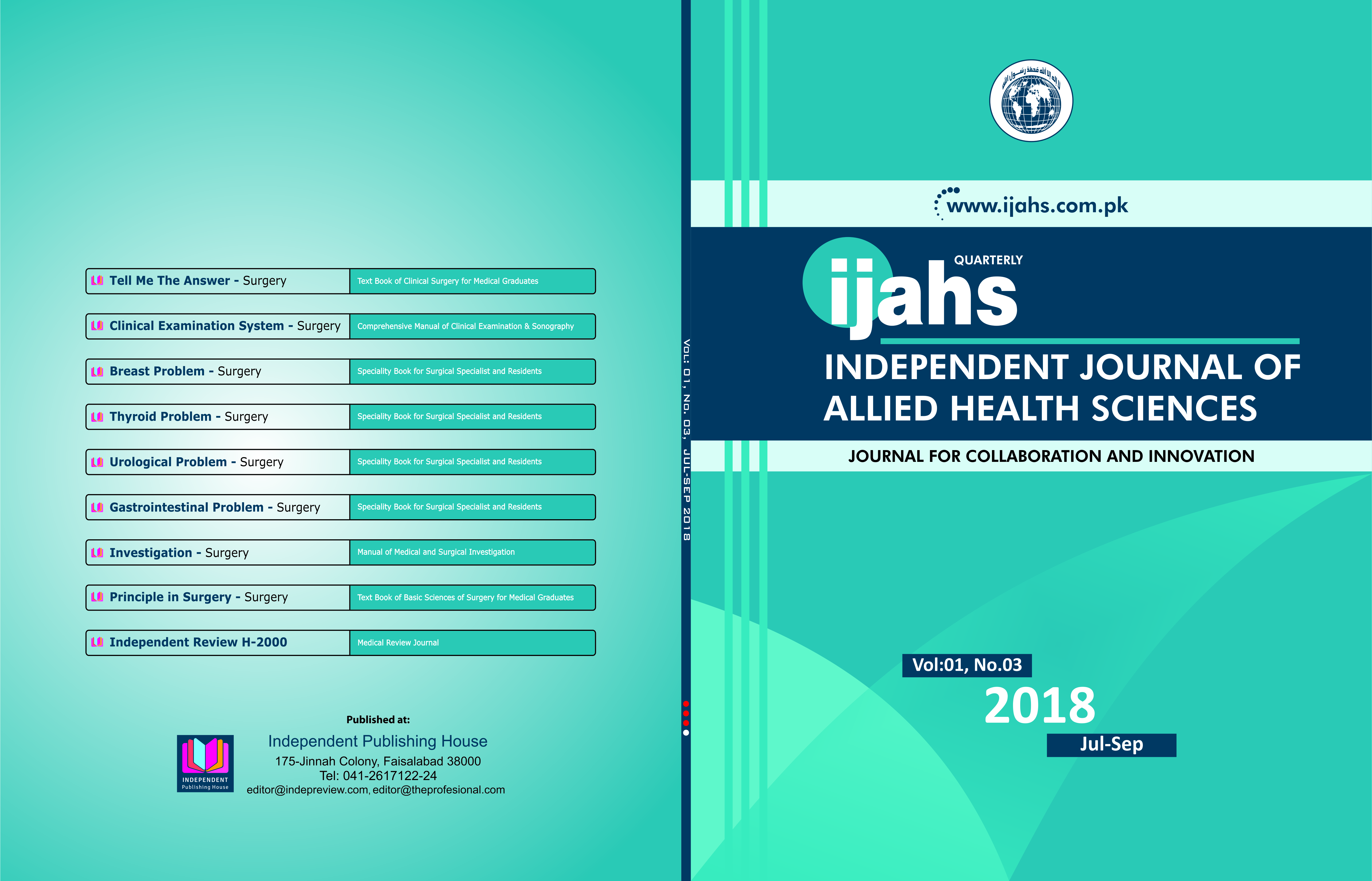 Downloads
License
This work is licensed under a Creative Commons Attribution-NonCommercial 4.0 International License.